Trust Glover Environmental For Mold Remediation In Clayton & Breathe Easier!
Having mold growing in your property is bad for your health and bad for business. Mold lowers the air quality of your home or business & can lead to health issues, even if it's not toxic. Mold can also lead to musty smells, unsightly stains, and can ultimately lower the value of your property. Glover Environmental has been providing mold removal & mold remediation in Clayton for over 20 years and we know how to get rid of mold in Clayton and make sure it stays gone. Get a free quote on mold removal in Clayton by giving us a call or contacting us online.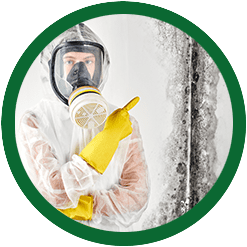 What's The Difference Between Mold Removal & Mold Remediation?
One of the questions we get asked a lot from our customers is "what's the difference between mold removal & mold remediation". For the most part, to our customers these terms are synonymous. But if you've ever gone to the store and bought mold removal chemicals, you may have noticed it gets rid of the mold for a while, but it comes back a few weeks later. That because mold removal, or mold cleaning in Clayton, is only one part of the total mold remediation process.
Mold remediation means remedying the mold issue altogether, which involves finding out what caused the mold to grow in the first place. If you have mold growing in your home or business, there is usually a moisture issue (past or present) that has lead to the growth to begin with. Poor ventilation in your crawlspace, HVAC problems, or small leaks in your pipes are all easy to overlook, but can cause mold to grow. When you contact Glover Environmental for mold remediation in Clayton, we will find the root cause of your mold, make sure that it is fixed, and then get rid of any and all mold that has grown in your property.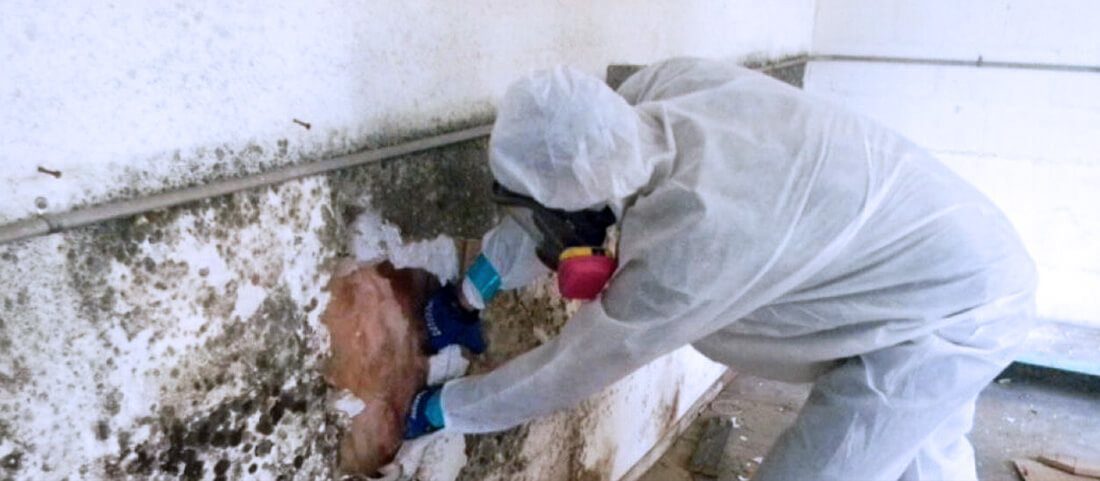 Why Choose Glover For Mold Remediation in Clayton NC?
We understand that there are a lot of mold remediation companies in Clayton, what is it that makes Glover Environmental stand out above the rest? Our company is an environmental & air quality company and mold is a big part of that. We keep up to date on training and use the latest technology to completely get rid of mold, from wherever it is in your home or business. How do you know you can trust this? We'll for one, we're highly rated online, with an A+ rating as a mold remediation company in Clayton with the Better Business Bureau, not to mention a 5 star rating on Google. We're more than just highly rated and well trained, we are also certified and accredited, which is not something that all mold removal companies can boast. Perhaps most importantly, we're local and have been providing mold remediation in Clayton for so long that we know what causes mold, where it likes to hide, and the best ways to get rid of it. Finally, we have a warranty on all of our mold removal & mold remediation projects in Clayton, so you don't have to worry about future problems from the same cause.