RESIDENTIAL AND COMMERCIAL MOLD REMEDIATION IN RALEIGH
Glover Environmental are the mold experts in Raleigh & The Triangle. We provide mold inspections, mold testing, mold removal & mold remediation for residential and commercial buildings throughout our service area. Our team has the knowledge and experience you want to find and remove mold in your crawlspace or wherever it may be hiding. If you have mold issues in Raleigh, Apex, Cary, Holly Springs, Wilmington, Chapel Hill, Durham or Beyond, contact Glover Environmental for a free estimate today.
Raleigh Mold Removal, Mold Inspection & Mold Remediation Company
Mold Prevention, Repair & Environmental Control Services
We are experts on mold remediation in Raleigh and we understand that preventing mold from growing is much more cost effective than getting rid of it after the fact. We offer a variety of services in Raleigh aimed at controlling the environment in your home and repairing damage done by mold & moisture.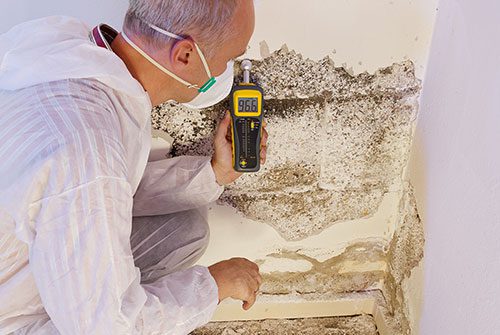 We use the latest mold removal methods to deal with mold issues in buildings, we are able to identify the source and rectify the problem and provide clean up of the damage that has already occurred.
Residential Mold Removal & Remediation
Commercial Mold Removal & Remediation
Crawlspace and Basement Mold Removal
Interior Mold Remediation and prevention
Drainage Systems
Dehumidifiers
Odor Control
Insulation Removal and Replacement
IF YOU THINK THAT YOU MIGHT HAVE A MOLD ISSUE, GLOVER ENVIRONMENTAL HAS THE SOLUTION FOR YOUR RALEIGH MOLD REMOVAL AND MOLD REMEDIATION PROBLEMS.
Our Certified Mold Remediation contractors have over 25 years of experience with helping homeowners and business owners with mold and mildew problems arising in their property. Mold is a nasty four letter word and we've dealt with every situation that you could imagine. Therefore, we can provide mold remediation services to eliminate mold in crawl spaces, in homes and large scale commercial buildings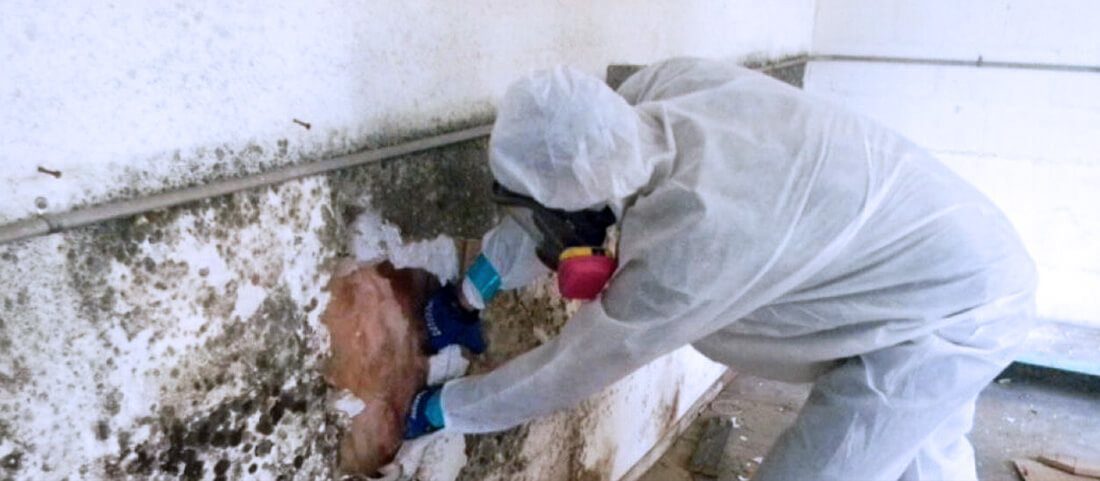 HOW WE TREAT MOLD GROWTH
Plan a strategy for effective restoration
Clean out the damaged area
Dry out the hidden moisture from walls, cracks and ceiling.
Clean and freshen up the area by removing the debris and spraying , eco-friendly fluids.
Sanitize the area with non-toxic sanitizing chemicals
Decontamination of the complete area in and out the structure to avoid any possible future mold growth
Whether it's a commercial building or a private residence, Glover Environmental can mitigate any mold problem in the Triangle area. Highly skilled and educated in the latest removal methods, we offer mold removal and remediation services that not only clean up and remove damage already done by mold, but also prevent further damage from occurring.
Contact us for a free mold remediation proposal at 919-651-1616.
How Does Mold Grow and Spread?
If your home or office has experienced a leak, flood, or even excessive humidity, mold can begin growing in just 48 hours — You might not even realize there is a moisture issue at that point.
Why Is It Important to Control Mold?
Because it's often hidden, mold can be a secretive culprit for a number of ailments. Respiratory issues, nervous system disorders, and even depression are some of the most common symptoms of a mold infestation. Some types of mold release a specific sort of toxin that can be deadly when inhaled for too long. Clearly, a mold problem isn't something you want to let run its course.
How Does Our Raleigh Mold Remediation Process Work?
At Glover Environmental, we take mold very seriously. With more than 25 years of experience to lean on, you can trust that our technicians have the skills and technical knowledge to remove mold from cramped crawl spaces, massive commercial buildings, and everything in between. The secret to our success is a step-by step systematic approach:
Complete a mold inspection of the affected area and develop a strategy for restoration.
Clean out the damage, and dry the moisture hidden in walls, ceilings, and cracks.
Further clean the area by removing debris and using eco-friendly fluids to freshen it.
Finally, we sanitize with non-toxic chemicals.
Once the mold problem is neutralized, we decontaminate the structure to prevent it from returning.
Mold is a serious issue, but it doesn't have to be a stressful one. Reach out to Glover Environmental today for a free proposal, and we'll have your mold removed in no time.