BASEMENT FOUNDATION & REPAIR IN RALEIGH, CARY & THE TRIANGLE
GLOVER ENVIRONMENTAL IS THE ONLY CERTIFIED GRIP-TITE® FOUNDATION SYSTEMS AUTHORIZED INSTALLER DEALERSHIP IN TOWN
In Raleigh, Durham, Chapel Hill & The Triangle, it's not uncommon for soil to shift and change over time. Because of the soil composition and moisture levels in our area, this can lead to your foundation shifting, which can make your entire home shift and move. If you are dealing with structural integrity issues in your home, contact Glover Environmental to find out more about our basement & foundation repair services in Raleigh & the surrounding areas.
IS YOUR FOUNDATION DAMAGED? HERE ARE SOME SIGNS YOU MAY NEED TO GET YOUR FOUNDATION REPAIRED IN RALEIGH NC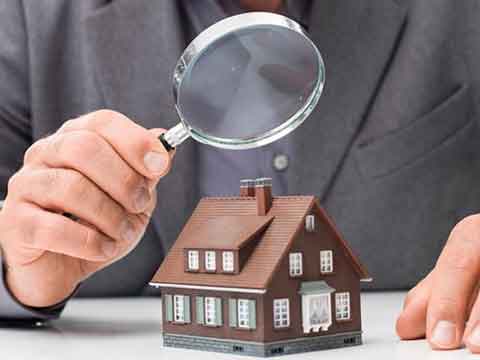 If your foundation is damaged, it can weaken the structural integrity of your entire home, in some cases completely destroying it. While that may be a worst case scenario, if you notice an issue early on, the damage might not be as severe and the repairs will be less costly. Here are some warning signs that you have foundation failure in your home or commercial property in Raleigh:
Windows and doors are sticking and hard to open
Multiple nail pops are appearing in ceilings and walls
Sticking Doors Settlement
There are large gaps in window and door frames
Window and/or door trim are developing spaces
Floors are starting to settle and become uneven
Bowed or leaning basement walls
Cracks in your foundation walls
Interior plaster walls are cracking
Chimneys are tilting or leaning
Foundations are sinking
Cracks in your basement walls
BY UTILIZING THE GRIP-TITE® FOUNDATION SYSTEM OUR FOUNDATION REPAIR CONTRACTORS IN RALEIGH CAN ELIMINATE FOUNDATION PROBLEMS AND PUT YOUR HOME BACK ON A FIRM AND STABILIZED SURFACE GIVING YOU PEACE OF MIND.
When it comes to foundation, basement & crawlspace repairs in Raleigh, our foundation contractors offer a wide range of services and solutions. We take a look at your specific situation and make the best recommendations for your needs, schedule, and budget.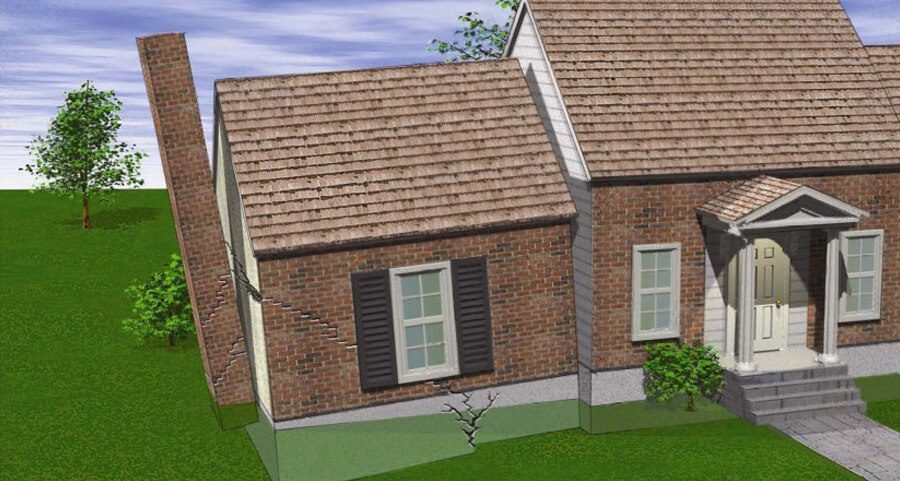 OUR BASEMENT & FOUNDATION SERVICES IN RALEIGH
Bowing Wall Repair In Raleigh
A home is usually the biggest investment a person or family makes – not to mention the value of the possessions contained within it. A cave-in can cause irreparable damage to the house and contents making it important to secure, stabilize and correct deteriorating basement walls — before it's too late. Bowed, cracked or leaning basement walls are a sign that something is going very wrong with the structural integrity of your property. This issue happens when hydrostatic pressure from too much water building up against the walls, or the soil that is around your property swells and exerts pressure that forces the foundation wall inward.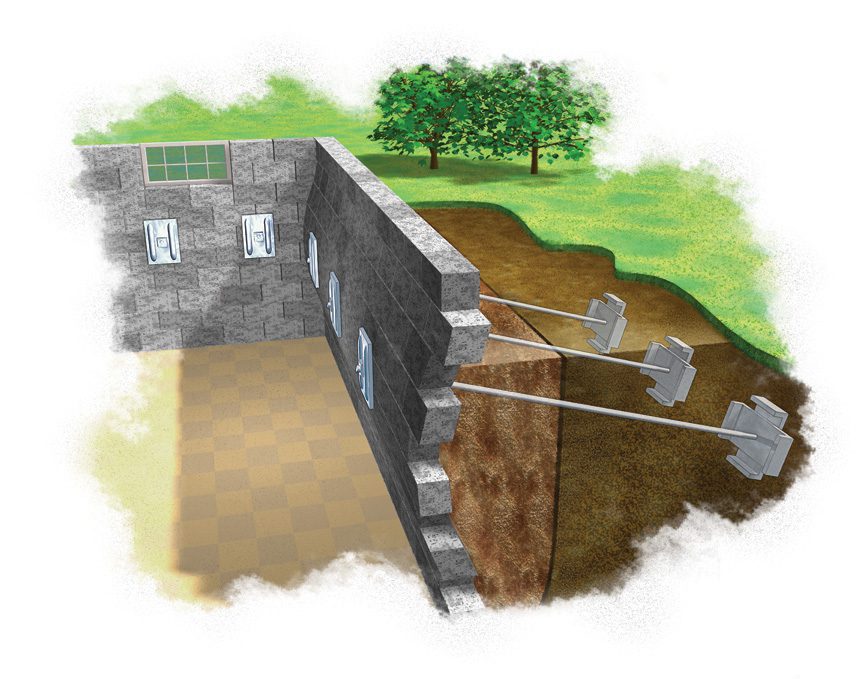 OUR SOLUTION TO BOWING WALLS
THE GRIP-TITE® WALL ANCHOR SYSTEM
In the past homeowners had few choices for repairing foundation walls, except to excavate around the wall or build a new basement wall. This solution is expensive, time consuming, and destructive to landscaping. Not only that , the problem can recur if the wall is not properly rebuilt or if steps are not taken to correct the causes of the initial deterioration.
The Grip-Tite® Wall Anchor System utilizes proven engineering methods to secure and stabilize deteriorating basement walls. What's more, the system works on any kind of basement wall – concrete block, clay block, poured concrete, timber, or stone.
The system consists of an interior wall plate, an exterior soil anchor, commonly referred to as a "deadman anchor" and a connecting steel rod to stabilize foundation walls by counteracting pressure exerted against the wall. The system is a property owner's alternative to completely removing and rebuilding basement walls that have become cracked, leaning or bowed as a result of pressures exceeding the allowable design capacity of the wall.
Grip-Tite® Wall Anchors are spaced in different locations along a wall and rod extenders can be used to avoid decks, flowerbeds and other landscaping.
Installing the Grip-Tite® Wall Anchor System usually takes less than one day, and the technicians will leave your home and lawn as it was before the installation. Anchors are placed in specific locations along the wall, and rod extenders can be added to avoid all decking, cement work, flower beds, and other landscaping. And because the system works with the wall and ground, structural changes to your house are unnecessary.
Whether the cracking or bowing is caused by hydrostatic pressure, expansive soil or another problem, don't risk the investment in your home by failing to address the issue.
THIS ANCHOR SYSTEM HAS OFFERS THESE BENEFITS:
Minimal excavation or disturbance to property, lawn or landscaping.
Installed in a day or less.
No wait ' can be installed year-round.
Easily installed in areas with decks, landscaping or flowerbeds.
Cost-effective ' less cost than re-building foundation wall(s).
Helical Pier Installation in Raleigh
Helical piers (also known as helical piles) are used to repair an existing structure and also for new construction in place of micropiles, caissons, geopiers or other deep foundation systems. They can also be used instead of an over- excavation. The helical pier can be both time and cost effective.
When helical piers are used to repair an existing structure, they are "screwed" into the soil until a pre-determined torque is reached. A bracket is then placed on the steel shaft and positioned under the footing of the structure, transferring the load of the structure to the helical piers. The structure can then be stabilized or lifted back level.
Helical Piers have been in use for almost 200 years, and more recently have become more popular with engineers and contractors and used often in place of more costly alternatives.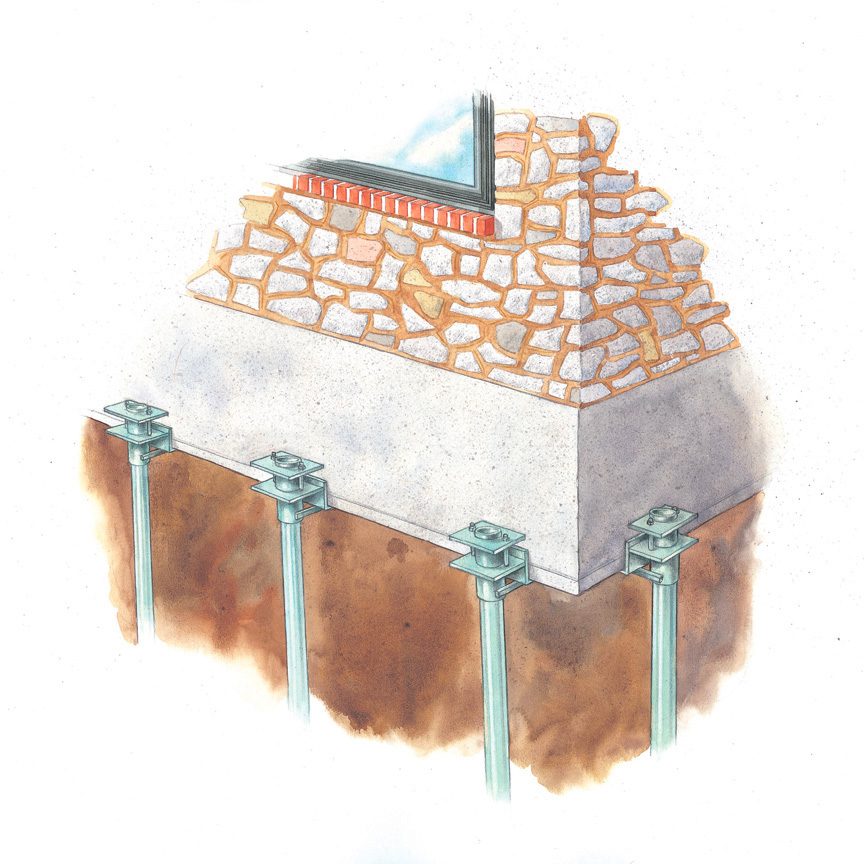 What Is The Best Solution For Bowed Walls, Sagging Floors, Sinking Slabs & Other Raleigh Foundation Repairs?
We find the best solutions for these types of problems are Grip-Tite® Foundation Systems!
We can say this because we have been delivering on a promise of celebrated quality and service in the foundation repair and earth anchoring industry for more than 94 years. It's the little things that matter that you will benefit from our unmatched experience and the exceeding attention to detail that our dealers put into every foundation repair job.
Why are more and more homeowners choosing us for their foundation repair needs? Because it is not easy finding the right foundation contractor, but you will find that Grip-Tite® Authorized Dealers adhere to some very basic rules of honesty, integrity, responsibility and respect.
If you are looking for the highest quality foundation repair products with the most cost-effective solutions then you have found it.
Contact us today for a FREE estimate on foundation repair in Raleigh NC.