Crawlspace Repair & Crawlspace Encapsulation in Cary NC
Your crawlspace is one area of your home that you probably don't venture into much. That's because your crawlspace isn't meant to be utilized on a daily basis. The main reason that most homes have a crawlspace is to make installation of wiring, hvac, and plumbing, but that doesn't mean they should be neglected. Because your crawlspace is exposed to the outdoors, it can lead to moisture issues; which can cause wood rot, pest infestations, musty smells, and persistent mold. Glover Environmental understands that there is more than one way to address crawlspace moisture issues, and we offer both crawlspace encapsulation in Cary, as well as other types of crawl space repair. Give us a call or contact us online for a free, no-obligation, assessment.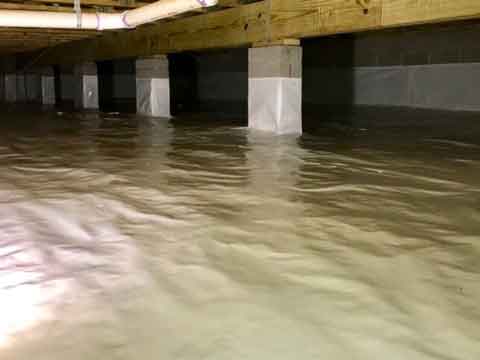 What Does It Mean To Have Your Crawl Space Encapsulated in Cary NC?
Most crawl spaces are similar to a basement, only they vent to the outdoors. Because they are exposed to the elements, it is easy for moisture to enter your crawlspace, which can lead to all sorts of issues. One solution that is common place in recent years is to have your crawlspace encapsulated, or sealed. This seal allows your crawlspace's environment to match the environment of the inside of your home. This seal also is very effective at keeping moisture out, which can help prevent mold & pest infestations, while improving the air quality in your home. Glover Environmental has been providing crawlspace encapsulation Cary NC for over a decade and we have the knowledge and experience to make sure your crawlspace is properly sealed and we even provide you with a warranty after work is completed. If you have persistent musty smells or mold growth in your home, give us a call and get a free crawlspace assessment today.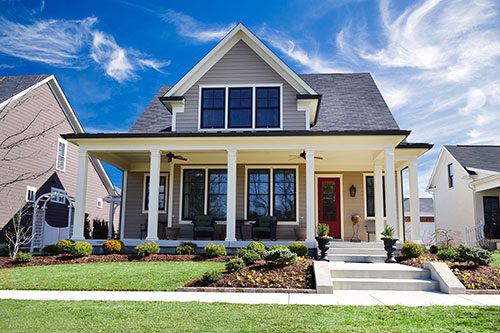 WE'RE #1 FOR CRAWLSPACE REPAIR IN CARY NC
Crawlspace encapsulation isn't the only way to fix moisture and mold issues in your crawlspace, in fact, it may not even be the right solution for your situation. Because Glover Environmental has been providing moisture & air quality control issues in Cary & The Triangle for over a decade, we understand that there are other solutions that can be more cost effective, or simply more effective. Depending on the severity of your issue we can provide foundation repair, crawlspace dehumidifier insulation, crawlspace mold remediation, basement water proofing, and other crawlspace repairs in Cary. When we assess your crawlspace, our goal is to make the right recommendations that will fit your needs and budget, so that you and your family will be breathing easier for years to come. Give us a call or contact us online for a free quote on crawlspace repair in Cary NC today.