CRAWLSPACE ENCAPSULATION IN WAKE FOREST NC
Your crawl space is one of the most overlooked parts of your home, and if your crawlspace isn't properly taken care of it can lead to mold growth and musty smells throughout your home. If you've had issues with mold or moisture issues and you can't pinpoint the location, there's a good chance that it's your crawlspace. Most homeowners never enter their crawlspace, but in Wake Forest, it is not uncommon to find out that your crawlspace has moisture issues. At Glover Environmental our teams have extensive experience assessing the condition of your crawlspace and can determine which crawl space repair or crawl space encapsulation solution in Wake Forest is right for you. Give us a call for a free quote today.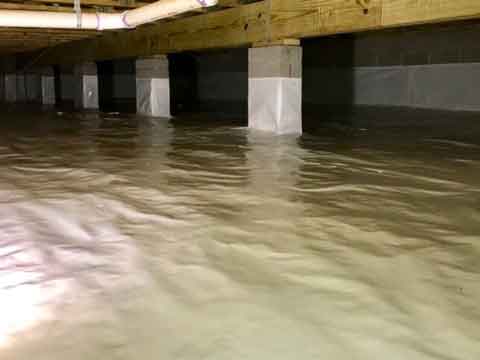 The #1 Choice For Crawlspace Repair in Wake Forest NC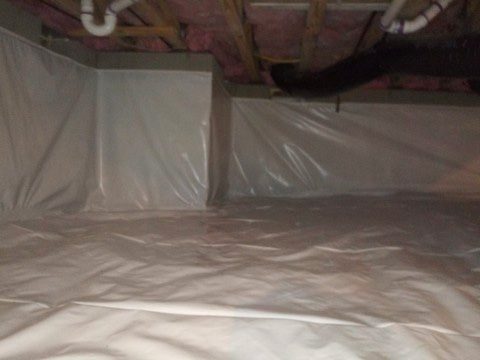 If you find yourself with persistent mold in your home that just keeps coming back, chances are your crawlspace has a moisture issue. When you have bad ventilation, drainage or any other cause of excess moisture in your crawlspace, it can cause mold growth, pest control issues, and even damage the foundation of your home. Foundation repairs can be expensive, and while our team does offer this service, we also know that preventing or fixing the problem can save you a lot of money, time, and stress in the future. When you call Glover Environmental for crawlspace repair in Wake Forest, we will give you an honest assessment of the situation, as well as the best recommendations for you, based on your budget and needs. We offer dehumidifier installation as well as crawlspace encapsulation as part of our crawl space repairs in Wake Forest. Give us a call or contact us online for a free crawl space assessment today.
What Makes Us The Top Crawl Space Encapsulation Company in Wake Forest?
Crawlspace Encapsulation in Wake Forest is a trend that started to surge in the last few years and because of this a lot of companies from various backgrounds decided to get into the industry. Unfortunately that means there are a lot of companies that don't have the same background in air quality and environmental services that Glover does. Our team understands that there's not a one-sized-fits-all solution for all of the crawlspaces in Wake Forest, which is why we will give you an honest assessment. That's because we have years of experience dealing with air quality issues throughout the Triangle Our goal is to make sure that whatever problem you're having is fixed.
Should you need to have your Wake Forest crawl space encapsulated, you can count on our years of experience and know how to make sure it is installed properly. When a crawlspace is not encapsulated property, it can mean that you will still have mold, wood rot, pest infestations, moisture will still get in. At Glover Environmental, every crawl space encapsulation we provide in Wake Forest comes with a warranty, which means you can breath easier knowing that the work is guaranteed.