CRAWLSPACE REPAIR & CRAWLSPACE ENCAPSULATION IN KNIGHTDALE NC
Pest infestations, musty smells in your home, and recurring mold infestations that you can't seem to pinpoint the cause of, can all be a sign of a moisture issue in your crawlspace. Because your crawlspace is out of sight it's condition is often an unknown for many homeowners, which means a moisture issue can exist for a while before being noticed. Glover Environmental provides free crawlspace assessments and honest recommendations for the best solution for your crawlspace. Get a free quote or a free assessment on crawlspace repair & crawlspace encapsulation in Knightdale by contacting Glover Environmental today.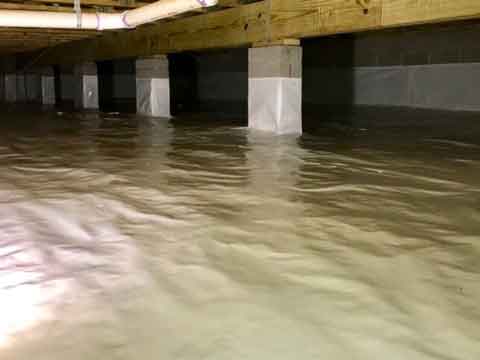 CRAWLSPACE REPAIR IN KNIGHTDALE NC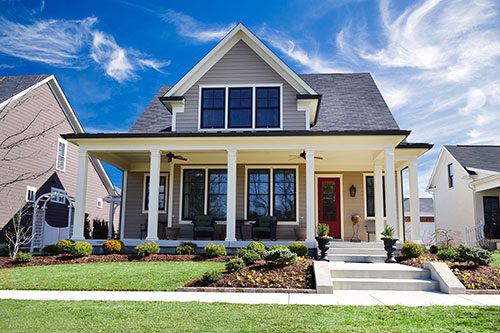 To prevent mold and moisture issues in your crawl space, one potential solution is crawl space encapsulation in Knightdale NC. Over the last decade this has been an increasingly used, and highly effective, moisture control strategy. Because there has been a higher demand for crawl space encapsulation, many companies from different industries have started offering the service. However, you don't want to trust just any company to provide you with crawlspace encapsulation in Knightdale NC. Pest control companies & HVAC companies may offer crawl space encapsulation, but they aren't air quality control specialists. They may recommend crawlspace encapsulation, but not address any of the issues that already exist, it also might not be the best solution for your situation.
At Glover Environmental, we have years of experience working to find the right solution for residential customers that have mold and moisture issues. We provide crawlspace dehumidifier installation, foundation repair, crawl space mold removal as well as crawl space encapsulation. Our main goal is to make sure that whatever solution we use, it fixes your issues, so you and your family can breath easier. Give our team a call or contact us online for a free assessment on crawlspace repair in Knightdale NC.
The Trusted Crawlspace Encapsulation Company in Knightdale NC
Crawlspace encapsulation means enveloping your crawlspace with the proper materials to make the moisture & humidity levels in your crawlspace the same as that of your home's interior. By keeping moisture levels consistent with your home, it means that you can prevent future issues such as wood rot, excess moisture, and mold growth in your home. This gets rid of mold spots and musty smells throughout your home, while preventing damage to the structure of your home. When you choose Glover Environmental for crawlspace encapsulation in Knightdale NC, you can rest assured that we will get the job done right the first time. That's because every crawlspace encapsulation comes with a warranty once the project is complete. If crawlspace encapsulation isn't the right solution for your situation, we will help you determine what the best solution for your situation is. Give us a call or contact us online for a free assessment on your crawlspace today.