CRAWL SPACE REPAIR & CRAWL SPACE ENCAPSULATION GARNER NC
Most people don't give a second thought to the shape of their crawlspace in Garner. In general there isn't much reason to go into your crawlspace unless you need to repair plumbing or electrical wiring. Because your crawlspace is usually exposed to the outdoors, it makes it easy for moisture to enter your crawlspace which can lead to mold infestations, pest problems, wood rot and other issues that shouldn't be left unchecked. At Glover Environmental, our team takes pride in providing honest crawlspace assessments and should it be necessary, we will give you a free quote on crawl space encapsulation in Garner NC.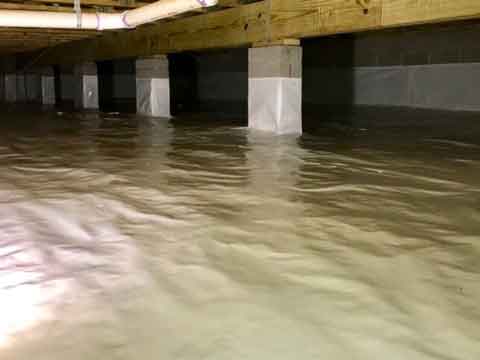 IS GARNER CRAWLSPACE ENCAPSULATION RIGHT FOR ME?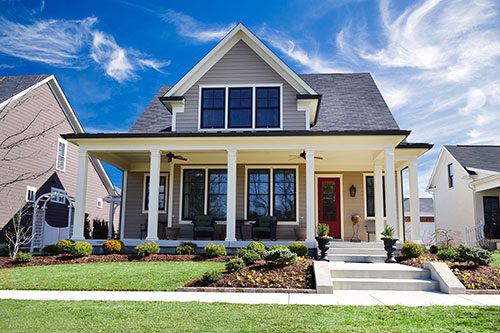 When you have persistent mold growth in your home and you can pinpoint the source, there's a good chance that it could be that your crawlspace has moisture issues. Crawlspace encapsulation is one solution to crawl space moisture issues that has become popular in the last decade and HVAC, insulation, and pest control companies have tried to cash in on the trend. The problem is, experts in these fields aren't always moisture and air quality control experts, like Glover Environmental. If you have mold in your home, crawlspace encapsulation in Garner may be part of the solution, but there also may be more cost effective solutions that will better suit your needs. When you hire Glover Environmental, we will assess your crawl space and help you determine what options are best for you. We provide crawl space mold remediation, dehumidifier installation, basement waterproofing and foundation repair in Garner, which means no matter how severe the damage, we have you covered.
WHAT IS CRAWLSPACE ENCAPSULATION?
Crawl space encapsulation envelopes your crawlspace in a moisture barrier that allows your crawlspace to have the same environmental conditions of that of the interior of your home. By keeping moisture out, you can prevent mold growth, wood rot, pest infestations, and structural damage that may happen to your home as a result of excess moisture. If installed properly, this can mean that your crawlspace wont have moisture issues for years to come. Because every crawl space we encapsulate in Garner is backed by a warranty, you'll know that it has been installed properly, and if it isn't we will make it right. For a free quote on crawlspace encapsulation in Garner, contact Glover Environmental today.