THINK YOU HAVE MOLD? GET A COMPREHENSIVE MOLD INSPECTION IN DURHAM FROM GLOVER ENVIRONMENTAL.
Mold growth in your home or business can create more than just cosmetic problems, it can cause serious harm to your health and the health of people who come on your property. Even non-toxic mold can be damaging to individuals with a mold sensitivity which is why it's important to get rid of any and all mold throughout your home. Glover Environmental has been providing commercial & residential mold inspections in Durham for over a decade and if you think you have mold, our team will find it no matter where it may be hiding. If we do find mold, you can count on our Durham mold testing services to let you know what type of mold it is and how bad the mold infestation is.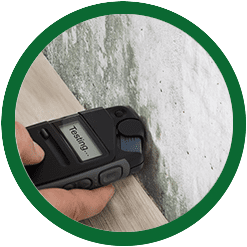 If You Have Signs Of Mold, Don't Put Off Getting a Mold Inspection in Durham NC
Because mold is microscopic, it's not always easy to detect. There are a number of symptoms that you may have mold growing in your property, however these symptoms can be caused by other things as well. Diagnosing a mold infestation can be difficult, especially if you don't have the right training (and sometimes even if you do). Glover Environmental has been providing mold remediation & mold inspections in Durham for over 20 years, not only do we use state of the art technology, we also know where mold likes to hide in your property in North Carolina. If we do find that you have mold growing, we will send it off for testing to find out which type of mold you have so that we can determine the best course of action to get rid of it. Not sure if you have mold? Give us a call if any of these signs of mold are present in your home and we'll give you a quote on your mold inspection in Durham NC.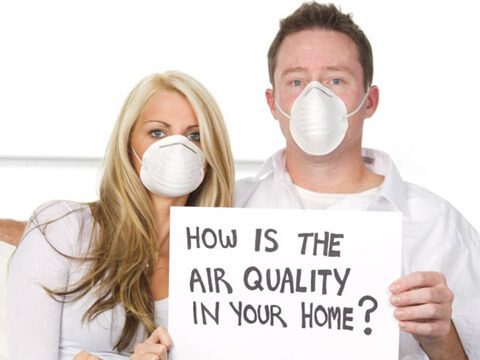 More Than Mold Inspections, We Also Do Mold Testing in Durham NC
Not only are our mold inspectors in Durham certified and trained, they also have access to the latest technology for detecting mold throughout your home or business. When we come out to inspect your property for mold, we will ask about prior water damage, humid places in your home, and if you have seen any mold spots in your home. Next, our team will do a walkthrough of your property, looking in all of the normal places that mold likes to grow. We will use state of the art moisture detection devices to check for elevated levels of moisture throughout your property, which is an indication of potential mold growth. If we do find signs of mold, our team will take air samples from multiple areas of your property and have them sent to the lab for testing and identification. The lab results are usually back within 24 hours and and the results will let us know if there is mold, if it's toxic, and what concentration it exists in your property. This information will allow us to make recommendations to you as to what your next steps should be. If necessary, Glover Environmental offers mold remediation, mold prevention, and other environmental services that can make sure to get rid of your mold problem, but also make sure it stays gone. Contact us for a free quote on mold inspection & mold testing in Durham NC.