The Best Choice For Crawlspace Encapsulation in Chapel Hill
If you are like most homeowners, there's a good chance you haven't checked on the condition of your crawl space for a while. Crawlspaces are one of those areas of your home that are hard to access and usually out of sight, but that doesn't mean they should be completely ignored. Moisture issues in your crawlspace can lead to mold growth, pest problems, and even structural damage. At Glover Environmental, we will give you an honest assessment on your crawlspace in Chapel Hill. Our team has the knowledge and experience you want to make the best decision for your crawlspace repairs no matter what that is. Should it make sense, when you contact us we will also give you a free quote on crawl space encapsulation in Chapel Hill NC.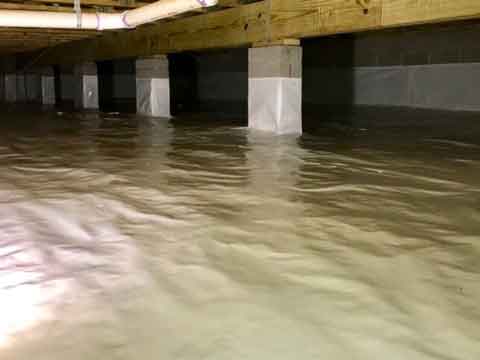 CRAWLSPACE REPAIR SERVICES IN CHAPEL HILL NC
There are a number of reasons that your crawlspace may have moisture issues and crawlspace repair in Chapel Hill, is one of the possible remedies to them. Crawl space encapsulation has become a popular trend in recent years, and a lot of companies from many different industries have tried to cash in on the trend. However, crawlspace encapsulation isn't always the best solution for your problems. As air quality & environmental control specialists, the team at Glover Environmental does provide crawl space encapsulation, but we also provide crawl space mold remediation, foundation repair, basement water proofing, and crawlspace dehumidifier installation in Chapel Hill. Our goal is to find the most cost effective solution to stop the moisture issues in your crawlspace so you and your family can breath easier knowing that your air quality issues are completely repaired.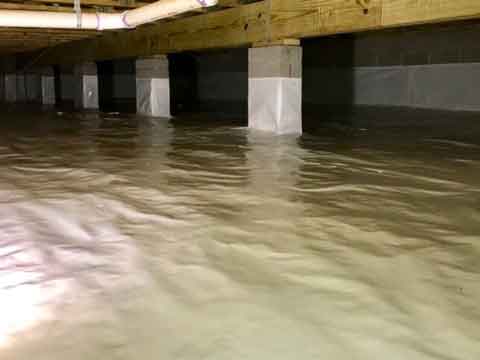 What Does Chapel Hill Crawl Space Encapsulation Mean?
Because most crawl spaces are exposed to the outdoors, it's easy for water to creep into it. When water enters your crawlspace, if it isn't properly ventilated, it can lead to mold growth, wood rot, pest infestations, and even damage to your home's foundation. When you get your crawl space encapsulated in Chapel Hill, it creates a seal that allows your foundation to match the environment of the interior of your home, keeping moisture out and making it harder for mold to grow. Glover Environmental has been providing crawlspace encapsulation & crawlspace repair in Chapel Hill for over a decade, so you can count on us to find the best solution for your crawl space problems. We also back up our work with a warranty, which is given to you at the completion of the project. If you suspect you have moisture issues in your crawlspace, contact Glover Environmental & find out if it makes sense to get your Chapel Hill Crawlspace Encapsulated.